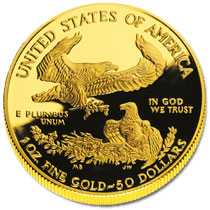 May 2003 Bulletin * Early Web Edition

MC3 = Numismatics!
Next Meeting: Tuesday, May 13, 2003
The Montgomery County Coin Club will meet on the second Tuesday of the month, 13 May 2003, at the Silver Spring Senior Citizens Center (1000 Forest Glen Road, Silver Spring, Maryland, USA). Doors open at ~7:00pm, and the meeting begins with the Pledge of Allegiance at ~7:15pm. The featured event this month will be a talk by Rob Joyce of the Bowie Coin Club, who will discuss slabbed Morgan dollar die break varieties.

On the evening of 8 April 2003 the Montgomery County Coin Club was called to order at 7:30pm. Approximately 40 people were present, including 3 YNs (Young Numismatists). One visitor was welcomed with a round of applause: Michael Bernard. Good to see you!
Announcements
Treasurer Simcha Kuritzky reported on Club finances, which remain sound.
President and Librarian Wayne Mitchell discussed new acquisitions of the MCCC Library, including a Dictionary of Roman Coins donated by Mike Dolnick and a set of GAO reports on the US Mint, coins, currency, and commemoratives, donated by Ken Swab. Wayne also thanked Ken Swab and Jack Schadegg for their work on producing and disseminating the MCCC bulletin.
Vice President Ed Russell reminded members that he still has Red Books for sale from the Ted Bennett estate. The volumes date from 1967 through 1996, and are available at bargain prices.
Don McKee, MCCC representative to the Senior Citizens Center, reminded members that we are getting a fabulous deal from the Center --- we only pay for one hour of their time --- and since we are due to begin at 7:15pm we should be polite and not get mad at Center personnel if they are slightly late in opening up for us.
Exhibits
The MCCC display case this month held several fine items:
Simcha Kuritzky showed materials from the Charlotte ANA spring show. The show had 46 exhibits, almost triple the prior record. Among the items Simcha brought back was a US Mint giveaway "magic cube" which flexes and folds to display various animals. Simcha also exhibited a medal from Germany, made during the early 1700s, part of a Biblical portrait series which shows Nebuchadnezzar on one side and a winged lion on the other.
Frank Palumbo of the Washington Numismatic Society showed a bronze medal issued in honor of the Society's 75th Anniversary, and available for purchase. The silver medals in this series are already sold out.
Ben Kalman displayed a 5 kopek Russian piece of 1777, along with scarce US commemorative stamps honoring the Pilgrim Tercentenary (1920), Stone Mountain (1925), Lexington-Concord (1925), and the Sesquicentennial of American Independence (1926).
Gerry Grzenda exhibited Iraqi coins and notes, and discussed some of the history of Iraq. He showed 10 and 25 dinar bank notes, gold pieces from 1980, an encapsulated silver proof coin, and a nickel 1971 piece honoring the 50th Anniversary of the Iraqi army. Jerry also displayed Ethiopian decorations including a neck badge and Order of the Star given in 1899 to the Secretary of the Russian Embassy in Addis Ababba, along with the certificates of presentation, lithographs over 100 years old.
Ken Glickman, with Willy Massey, shared news of Ken's article on "Why I Downgraded My Kennedys" printed recently in The Errorscope. Since his talk to the MCCC on 14 January 2003 (reported in the February 2003 MCCC Bulletin), Ken has found 9 (nine!) new Kennedy die varieties, including a cud of 1981, double die obverses of 1964-D, 1971, and two in 1966, plus double die reverses of 1969-D, 1970-D, 1971, and 1971-D.
Please bring in some of your own coins next month to share with your fellow Club members!
Door Prizes & Gold Raffle
The door prize table this month was managed by Lina Scorza. (MCCC Reporter Mark Zimmermann apologizes for spelling her name wrong in recent months!) April door prizes included:
a 1912 Barber dime;
a 1948 Washington quarter; and
a 1965 Canadian dime.
The gold raffle prize was a 1996 Chinese "Unicorn" 5 yuan piece containing 1/20th ounce of the precious metal.

Door prize winners this month were Gil Cole, visitor Michael Bernard, and YN Andy Luck. The Gold Raffle was won by Steve Lokey.

The Bison Chip drawing named David Aaron, giving him the first "leg" toward the prize. Remember, you must be present when your name is called in order to win a Bison Chip.

The April 2003 MCCC meeting adjourned at 9:30pm, after an active auction. The auctioneer was Don McKee.

Lt. Col. Leon Robert on Walter Reed Medals
The MCCC Guest of Honor this month was Lt. Col. Leon Robert, US Army. His presentation focused on Walter Reed commemorative medals and included comments on the history surrounding this noted Army physician. Leon was assisted in his presentation by his son, YN Marshall Robert.

Lt. Col. Robert was raised in upstate New York, but was stationed in the Washington DC area several years ago, at the Walter Reed Army Medical Center. This piqued his interest in Dr. Reed, who was born in 1851 and died in 1902 at the rank of Major. Why did such a relatively junior officer deserve to have his name applied to a major hospital complex?

Reed was born in Gloucester County, VA, the son of a Methodist preacher. Walter was the youngest person to graduate from the University of Virginia Medical School, at the age of 18. At that time, Lt. Col. Robert explained, one could attend medical school without prior college education.

Walter Reed went to New York City, where he met the woman whom he was to marry, Emily. He then joined the Army and went West, to the Arizona Territory where he was stationed from the mid-1870s until the 1880s. He also served in the Wyoming Territory and Minnesota. He and his wife had a daughter (named Blossom) and a son.

In 1898 the Spanish American War broke out. Walter Reed volunteered to go, but was kept in Washington DC; his son enlisted and went as a private to Cuba. By 1900 it was clear that yellow fever was killing and incapacitating US troops in Cuba, and the US Army Yellow Fever Board was formed to work on the cause and cure for the epidemic. Walter Reed was chosen by the Surgeon General, George Miller Sternberg (1835-1915) to lead this Board. Reed took with him a team of physicians, Doctors James Carroll, Aristides Agramonte, and Jesse Lazear.

Walter Reed and his colleagues went to Columbia Barracks in Cuba where they commenced experiments. Lazear died of yellow fever there, and Carroll was also infected and suffered severe health problems. Reed moved his activities to a new place, christened Camp Lazear and situated outside of Havana.

At the time, there were two main theories for the method of transmission of yellow fever:
mosquito bites; and
contaminated clothing or bedding, infested with fomites.
Contrary to initial expectation, the second hypothesis was eliminated in experiments. Twenty four Army volunteers were given $100 in gold to subject themselves to these experiments; seven of them were infected and two died. The survivors received medals and ribbons for their courage and contribution to the effort.

Walter Reed himself died in 1902, due to infection (peritonitis) from a burst appendix. Lt. Col. Robert discussed and displayed examples of numismatic materials issued in Reed's honor, including:
a 1963 Medallic Arts medal
1971 Franklin Mint 38mm gold and bronze medals, as part of the "Gallery of Great Americans" series;
a 1971 Medallic Heritage Society silver medal;
Danbury Mint silver, bronze, and gold plated bronze medals;
a 1973 National Commemorative Society silver medal;
a 1973 Medallic Arts silver medal, in the "Great Men of Medicine" series;
a Freedoms Foundation of Valley Forge medal;
a 1974 Franklin Mint 39mm silver medal;
philatelic first day covers;
a medal issued by the American Society of Tropical Medicine and Hygiene;
a pewter Walter Reed figurine.
In response to questions from the audience, Lt. Col. Robert explained that Carlos J. Finlay (1833-1915) came up with the idea of mosquito transmission of yellow fever; he was honored by Cuba with a coin issued in 1988. Major General William Crawford Gorgas (1854-1920) worked to eradicate yellow fever through his anti-mosquito brigades. They emptied standing water, where larvae grew, and put kerosene films on larger bodies of water. There was no medical treatment for yellow fever until just before World War II, when quinine began to be used.
Lt. Col. Robert then discussed the case of Clara Louise Maass (1876-1901), a nurse who worked for MG Gorgas in Havana. She died of yellow fever as an experimental volunteer, and public outrage led Congress to pass a law againt further yellow fever experimentation on humans. The Franklin Mint issued a commemorative medal for Maass in 1976, and she was also honored with a commemorative stamp, pinbacks, and patches for the New Jersey "Clara Maass Medical Center".
The Walter Reed Army Medical Center, Lt. Col. Robert noted, had its first hospital established in 1909. A new, much larger hospital was built there in 1973. There have been several medals and commander's coins issued at WRAMC, and in 2002 a commemorative Christmas ornament was released from there.
For additional information on Walter Reed, including images of many documents related to the doctor, Lt. Col. Robert recommended the web site http://yellowfever.lib.virginia.edu/reed/.

Comments and Feedback
MCCC reporter/webmaster Mark Zimmermann has rehosted the MCCC online archives at http://www.his.com/~z/MCCC/ where they are available for reference. Please send bug reports and suggestions for improvement to "z (at) his.com" (see also http://zhurnal.net/). The MCCC Bulletin is copyright © 2003 by the Directors of the Montgomery County Coin Club --- who thank the American Numismatic Association (and especially Ms. Susie Nulty) for help in sharing the MCCC Bulletin with numismatists everywhere.

(This page has been accessed 5134 times. It was last modified Tuesday, 22-Apr-2003 05:50:04 EDT.)