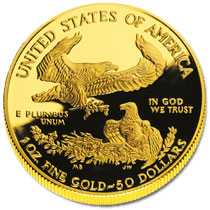 Member Interests & Collection Profiles
---
The members of the Montgomery County Coin Club listed below are happy to share their diverse collecting interests with others! Contact them if you have numismatic questions of any sort, and please get in touch if you have coins or information related to that member's focus of attention.
Note: The collection of names and addresses here, and all individual names and addresses, are copyright (c) 1999 by the Directors of the MCCC and by their owners, and may not be used for advertising purposes or mass-mailings under any circumstances!
---
Michael Berkman collects Bust Half Dollars by Overton varieties, Large Cents by Newcomb and Sheldon varieties, all Liberty Seated coinage, trimes, early half dimes and most other U.S. coinage excluding commemoratives. Other interests include 1792 patterns, chain cents, proof gold, three-dollar gold pieces, researching major rarities and their pedigrees, numismatic literature, early American presentation pieces and general numismatic-related topics. Michael is a member of the ANA, MSNA, EAC, JRCS and is in the process of joining CSNS, FUN, NSDR and NBS. He is attempting to join the Numismatic Literary Guild, as he enjoys writing about all aspects of numismatics and hopes to publish a collection of all the research he has conducted and writings which he has composed. (Michael Berkman, 10907 Martingale Court, Potomac, MD 20854)

---
Simcha Kuritzky is interested in felines (cats, lions, tigers, leopards, gryphons) on coins, notes, medals and the like. He also collects mystic medals, particularly Hebrew amulets. (Simcha Kuritzky, MCCC, P.O. Box 7087, Silver Spring, MD 20907)

---
William C. Massey is the producer of the Luck "E" Penny home page. That page offers general information on elongated cents and the people who collect them. (William C. Massey, P.O. Box. 1511, Beltsville, MD 20704-1511)

---
Ed Russell collects Nixon medals. He is looking for a 1957 silver inaugural Eisenhower-Nixon medal, any 1960 presidential campaign medals, gold Nixon medals and the like. (Ed Russell, c/o MCCC, P.O. Box 7087, Silver Spring, MD 20907)

---
Kermit Smith's collecting interests include U.S. large cents, half cents and Hard Times tokens; pre-Victoria Scottish and English copper; Russian copper; and ancient Greek coins. (Kermit Smyth, c/o MCCC, P.O. Box 7087, Silver Spring, MD 20907)

---
Todd Sukol has been acquiring coins and currency since childhood and owns, like many collectors, quite a few more pieces than his wife wishes he did. While his numismatic interests are diverse, his current focus is on 3 main projects:
Assembling a US type collection --- Todd has put together a custom US type collection album which he is very proud of and will be happy to describe in grest detail to anyone who is patient enough to listen.
Obtaining one coin and one piece of currency from each post-colonial African nation.
Assembling a complete set of all the coins ever minted by the northwest African nation of Mauritania --- (business strikes only, no gold . . . for now). The complete set (which consists of 31 coins) from Mauritania has been a tremendous challenge, as anyone who has looked for coins from this country knows.
Todd's other interests include writing, Jewish law, world history and the U.S. financial markets. Possible future numismatic projects include various collections of European coinage by historical time periods. (Todd Sukol, MCCC, P.O. Box 7087, Silver Spring, MD 20907)
---
Ken Swab collects numismatic items (obsolete and national bank notes, scrip, medals and tokens) related to Plattsburgh, New York. He also collects beer and brewery related tokens (but not saloon or tavern tokens). (Ken Swab, c/o MCCC, P.O. Box 7087, Silver Spring, MD 20907.)

---
Mark Zimmermann is particularly excited about coins of 1852. For background information on that year and some images from his collection, visit his 1852 web page. Mark is also actively collecting Booker T. Washington and George Washington Carver - Booker T. Washington U.S. commemorative half dollars which were produced from 1946-1954. He feels that BTWs and W-Cs (or C-Ws) are grossly underpriced at the moment, compared to their scarcity, and that their connection to African American history is significant. (Mark Zimmermann, P.O.Box 598, Kensington, MD 20895-0598, USA)

---
Feedback
Thank you for visiting the Montgomery County Coin Club web site. Please feel free to send bug reports, comments, and inquiries to Mark Zimmermann via z (at) his.com, or to any of the Club Officers. The MCCC Bulletin and web pages are copyright (c) 1997-1999 by the Directors of the Montgomery County Coin Club.