---
Phil Shapiro's Home Page
---


This page has been accessed 25648 times since Oct. 25, 1995.




---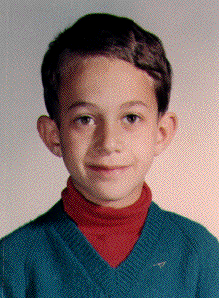 A picture of me when I was in 3rd grade.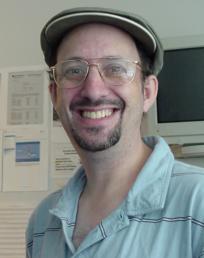 A recent picture of me.

















---


Hi there. This web page tells a bit about my background and interests. More current information can be found on my blog.


Brief biography:

I spent most of my childhood growing up overseas. My late father worked for UNICEF, so my family moved from country to country pretty often.

Lived in New Delhi, India; Copenhagen, Denmark; and Paris, France. Spent junior high and high school in Scarsdale, New York.


Studied engineering and liberal arts as an undergraduate. Graduated with a degree in philosophy. Then I had a three year brush with the law. (Law school.) I didn't find the law to my liking, so shifted career paths over to one of my true loves - - - teaching.

Taught computers in elementary and junior high school for about four years. Then quit teaching to develop educational software full time.

While doing the software thing I did quite a bit of freelance writing about educational technology. Wrote for some Scholastic publications, Quality Computer's "Enhance," and a few other publications. Did freelance writing work for Apple Computer.

Between 1999 and 2002 I worked for the Arlington Public Schools as an Instructional Technology Coordinator at two elementary schools. My job involved keeping the Macintosh computers happy and the kindergarten kids giggling.

I remain a deep believer in the power of public libraries. If you're not sure why public libraries are the best thing around, check out, "12 Ways Libraries are Good for Our Country." as well as, "Community Content in Public Libraries."
---

I'm teaching myself to play guitar. You can listen to some of my guitar playing on YouTube.




---




Hobbies and Interests: Doing two things at the same time; finding new ways of doing things; breaking the rules; sharing discoveries with others; hearing about other people's discoveries.

Community volunteering; writing; computer user groups, playing guitar; spending time with children and computers; going to the library; spending time with friends; thinking about things; hearing from others who have been thinking about things; working on collaborative projects; reading TidBits; downloading files with intriguing descriptions; meeting people of shared interest, answering e-mail.



---


I enjoy writing. Here are a few children's stories I wrote for my elementary school students. Here are some QuickTime versions where the computer reads these aloud to you.
---

One of my big interests is educational computing. Here are some software reviews of a few of my favorite commercial educational software programs.



---

I enjoy reading. Here are reviews of some books I recently enjoyed reading.



---

I think special needs computing is a subject that deserves greater public attention. Here are a few articles I've written on the subject.



---

One of my big interests is technology access issues. Between 1996 and 1998 I worked as the Washington DC Regional Coordinator for the Community Technology Centers' Network (CTCNet), a national nonprofit that supports community organizations that are expanding access to technology in underserved communities. In 1998 CTCNet was chosen as one of the winners of the Global Information Infrastructure awards.




---

Between February, 2000, and June, 2002, I worked on a project, "Computers in the Home," placing computers in the homes of needy children in Arlington, Virginia. The project was covered in a few newspaper and magazine articles. This project was emotionally lucrative, but I need to take a rest now to catch my breath. It would also be nice to have a living room that's not stacked up with donated computers.


---

Here is a collection of miscellaneous articles I've written. Miscellaneous is one of my favorite categories of things. If something can't be categorized, you know there's a good chance that it might be pretty interesting.



---
Communities I'm a member of:


Virginia Macintosh Users Group
Washington Apple Pi
Berkeley Macintosh Users Group
Capital PC Users Group
Bay Area Video Coalition
America Online
Community Technology Centers' Network


---
Publications I enjoy reading:
Net-Happenings

Boardwatch Magazine

Computer Retail Week

Network World

Interactive Age

The New York Times

The Wall Street Journal

Mac Addict

Children's Software Revue

Electronic Learning

MacSense

Time

Newsweek

Harpers

Whole Earth Review

Popular Science

Publisher's Weekly

Harvard Business Review

Scientific American

Business Week

Sensitive Poets Weekly

Journal of Computer Mediated Communications

Electronic Journal of Virtual Culture

Library Journal

Online

Seidman's Online Insider

themail@dcwatch.com

Right Brain Times

Current Cites

Technology Connection

ClarisWorks Journal

---
Mottos to live by:

"Life is either a daring adventure, or nothing." Helen Keller.
"Each of us must be the change we want to see in the world." Mahatma Ghandi.
"A life is only as important as the effect it has on other lives." Jackie Robinson.

"If you want to lift yourself up, lift up someone else" Booker T. Washington

"Imagination is more important than knowledge." Albert Einstein.

"A mind, once stretched by a new idea, never regains its original dimensions." Oliver Wendell Holmes.

"What you can do, or dream you can do, begin it. Boldness has genius, power and magic in it." Goethe.

"Wisdom is knowing what to do next; skill is knowing how to do it, and virtue is doing it." David Starr Jordan.

"Never doubt the power of a small group of committed people to change the world. That's about the only way it has ever happened in the past." Margaret Mead.

"We are the music makers. We are the dreamers of the dreams." Arthur O'Shaughnessy

"We are as gods, so we might as well get good at it." Stewart Brand.

"I was hungry and you gave me food; I was thirsty and you gave me drink; I was a stranger and you took me in; I was naked and you clothed me; I was sick and you visited me; I was in prison and you came to me. I thirsted for knowledge, and you gave me an opportunity to learn." Jesus.

"In every idea a multitude of new ideas is lying dormant." Emmanual Swedenborg.

"Wisdom that is hid, and treasure that is hoarded up, what profit is in them both?" Jesus.

"The earliest you can start any project is now." Lucy Mallan.

"Two web links diverged in a yellow wood,
And I took the one less traveled by,
And that has made all the difference." Robert Frost.

"There is creative vision in each of us, but sometime it's hard to get that creative part started." Barbara Januszkiewicz
---

Things That Are Important in My Life: creativity, honor, respect, dignity, fairness, work, friends, family, community, chocolate.



---

People I Look Forward to Communicating With: Other educational software developers, cognitive science researchers, a Dickensian benefactor, illustrators of children's books, people interested in gifted and talented education, other technology access activists, another Dickensian benefactor, people interested in using computers with the frail elderly, chocolate company sample products manager, new multimedia hardware seeding managers, friendly internet service providers, cable modem manufacturers, CD-R sample disk managers, and people whose first name begins with the letter "L."



---
Places I'd Like to Live Sometime:

Australia; Denmark; Alaska; The Bay Area; Boston; Vancouver; Minnesota; Michigan; Dulles, Virginia.
---

A personal home page isn't complete without an original poem. Here's a short poem I wrote recently.
---

Am always interested in hearing from others of shared interest. The best way to reach me is via e-mail at:


First set up: 10/25/95.
Last modified 1/19/2010