Studio or Location Recording, Freelance Audio, Consulting, Transfers
Voice-Overs, Mixing, Mastering, Duplication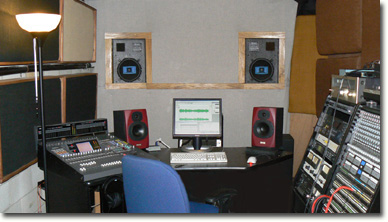 Sound Consulting LLC - founded in 2008 - is an affilliate of LION and FOX Recording Studios. Manager Robert Buhrman worked as Chief Engineer and General Manager of LION and FOX for nearly three decades. The strong relationship between the two companies combines resources to serve your audio needs.

Sound Consulting LLC and LION and FOX Recording Studios are full service digital audio post production and multimedia recording facilities, providing services for artists and industry. Featuring fully equipped, acoustically designed recording studios and a long history of experience and service.

Freelance Audio Work - Call or email Robert Buhrman - rb@his.com / 443-550-3412

Digital Audio Post Production - A wide range of professional recording and editing, for Industrial Post Production Audio. Mastering the Audio of your Video Production. Assembling Complex sound tracks.

Voice-over / Narration - affordable, top-quality reading, recording and editing of your script.

CD, CD-ROM, DVD Duplication - From a single copy to many thousands, simple label to complex packaging - and with our partnership with Lion Recording Services, no job is too small, too large, or complex.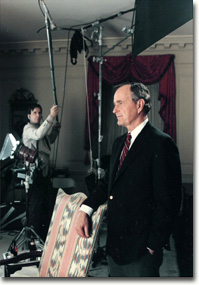 Radio Programs / Podcasting - Comfortable recording spaces, the finest equipment, and first-rate engineering make your program stand out on the airwaves, IPods, or Internet. Complete music and sound effects libraries.

High-Speed Download/Upload - Worldwide digital audio connections to studios, radio stations, and talent.

Audio Transfer and restoration of 1/4' tape, disc, and many obsolete and unusual formats. Audio enhancement for transcription and legal use

Location Audio Recording - Remote recording for conferences, seminars, meetings, radio interviews, video feeds.

Contact Robert Buhrman - 443-550-3412, email rb@his.com

P.O. Box 243 | Tracys Landing, Maryland 20779 | tel.443-550-3412