Best in 16-bit color or better.
The Ninth Annual
POTOMAC RIVER
SACRED HARP
SINGING CONVENTION
This traditional and powerful singing of American shape-note hymns, fuging tunes, and anthems in unaccompanied four-part harmony from The Sacred Harp took place on March 27-29, 1998, in Washington, D.C.,

It was wonderful!
A Web page on the most recent or upcoming Potomac River Sacred Harp Singing Convention, can be found at http://www.his.com/sabol/PRC/.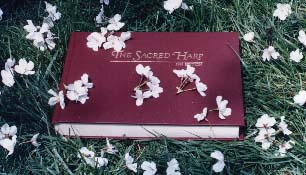 Sponsored by the Folklore Society of Greater Washington
Photo by Steven Sabol
This page has been accessed 4931 times.