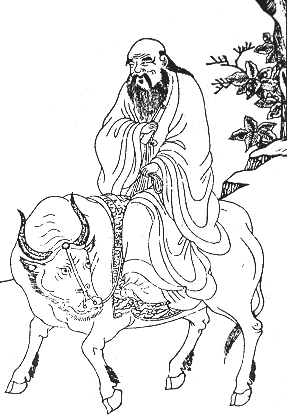 Literally (it is my understanding), "no action."
Functionally this concept, which Lao Zi stresses over and again, holds that whatever one does must be so authentically a part of the person as to feel, to seem, and, indeed, to really be, effortless. It must come from deep within and, no matter how many calories are actually consumed in the process, be of second nature and not the result of decision or effort or anything remotely like effort.
For example, when I decide (as I have any number of times) to make running a part of my life because it is a healthful endeavor and because I want to look better in bathing trunks, I am on the wrong track. From the outset. I will count every stride and curse every pebble I slip on and the shortest jog will not only take an eternity but it will be torturous. On the other hand, when I find that I have run, full gallop, two miles to get to Camden Yards (that's how far away the train station is) in time to get Chris Hoiles' autograph for my daughter's birthday - Jill's a huge Hoiles fan and I'm a huge Jill fan - well, that's more like wu wei. (And, by the way, Jill runs ten miles every morning, dark, light, rain, snow, hail or shine, before work. She doesn't decide to run. It just is done. That's also wu wei.)
[Hint: The word "because" is always a tip-off.]
If you have seen the book The Tao of Pooh by Benjamin Hoff, it's Pooh's constant sense of just being, his wu wei, that Hoff is talking about.
Similarly, in the Tom Hanks movie Forrest Gump, there's a hint of wu wei about the title character which I believe resonated powerfully with audiences. And the Old Boy knew full well that following the Dao can easily be mistaken for idiocy. As he says in one of the few passages written in the first person:
The hundred families* are so merry, as though enjoying a great festival;
As if climbing great park towers in a carefree Spring afternoon.
Only I remain still, tentative,
As an infant who has yet to learn to smile.
Aimless, I am. As one without a home.
The hundred families* have an abundance, and I have been forgotten.
I have the heart of a fool: confused, be-muddled.
Others are alert, while I am drowsy.
Others are bright, while I am dull and subdued.
Adrift like the ocean waves or the restless winds, I am aimless.
The hundred families* seem directed, with goals, and yet I am as a beggar.
I alone am different from the hundred families:
I am nurtured by the mother. [20]
[ * "the hundred families" = the people]
If this is all too ethereal for your tastes Lao Zi offers us a model: plain, old, tangible water; which, he says, is the substance which can be seen to be most like the Way.
It sustains all life. It erodes the hardest substances known. And water does this all by patiently, effortlessly being itself. [8, 78]
See? This is just as Lao Zi says about the Dao. It alone does absolutely nothing and, precisely because of this, everything is done! It is the de of the Dao that, by wu wei, all is accomplished.
Our way, then, is clear. Do nothing except be authentically yourself and you will nurture everyone and overcome all obstacles!
I'll leave you with a final quote:
My words are straightforward and easy to understand.
My teachings are direct and easy to practice.
Still, no one, it seems, understands my words
For no one I have found practices my teachings.

My words have an ancient heritage
And my teachings have strong precedent
But these have been forgotten
So that now I am ignored.

Still, just by being ignored I become very valuable
For the wise wear crude clothing
To hide precious jewels. [70]