t h r e a d s | o f | t h o u g h t
---
---
m o i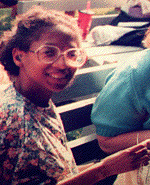 I am Lola J. Lee. I was deaf and yet I have not let this stand in my path.
I am a lifelong resident of the Washington DC Metropolitan area. Despite what everyone may say about the Infamous Beltway and people referring to "Washington" as that la-la land from where it seems like nothing good comes out from, there's no place like home.
Where else can one explore the Smithsonian museums and then drive out to the countryside? See the actual season changes, from a tropical rainforest to bitter cold fueled by arctic blasts, as you gaze upon the tree-covered scenery? Go to the beach every weekend during the summer? Whether you are a neighbor or visiting the area from afar, you can always find up-to-date information on fun places and current events at the Washington DC Metropolitan Area Page.
---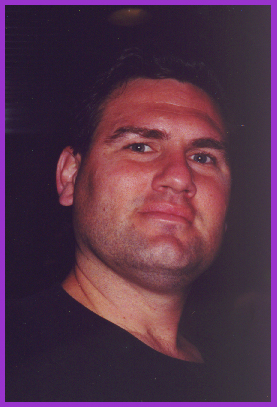 ---
g a l e r i e
A picture is worth a thousand words. A series of shapshots can say a lot about an individual's life. Come visit my galerie . . .
---
f a m i l e
Some of my family history can be found here . . .
---
a m i
---
m é t i e r
I can now be found on the Web, as Web Programmer at Quantum Research Corporation. Currently I battle with, and occasionally, win duels with ColdFusion and Micro$oft SQL Server.
---
s p i r i t u a l i t é
Religion is a very important part of life. I may not be a learned scholar or be able to hold my own in theological debates, but I believe wholeheartedly in the tenents laid down in The Nicene Creed. I am an Orthodox Christian.
Who is an Orthodox Christian? Simply put, one who believes in The Holy Trinity, The Nicene Creed, and accepts the sacraments, or more aptly put, holy ministries set forth by the Holy, Catholic, and Apostolic Church (Note: not a reference to the Roman Catholic church.)
Generally, the sacraments accepted by Orthodox Christians all over the world in countries such as the United States, Indonesia, Ghana and Ireland include:

Baptism (both infants and adults)


Chrismation (the gift of The Holy Spirit expressed through annointment of oil)


Holy Eucharist, or Communion (reception of the Body and Blood of Christ)


Penance (reconciliation with God in the Church through sincere sorrow of sins, confession and prayer of absolution)


Holy Unction (prayer for the sick and dying)


Marriage (union of man and woman as a natural expression of God's love)


Holy Orders (clergy)

Learn more about Holy Orthodoxy at Orthodox Church and Bible Study Links Page.
Icons have a special place in the Orthodox Church. Icons are a window into the Kingdom of Heaven. The first icon, of Theotokos (Virgin Mary) was painted by one of the Apostles, and still exists at a women's monastery in the Syrian desert. Icons have appeared miraculously throughout the history to believers, and has been credited with many miracles, some that saved nations from disaster. Here's a web site where you can learn more about iconography.
And come worship with us at St. Nicholas Orthodox Cathedral, if you ever find yourself in my neighborhood. And if you find yourself on the road, in a strange place with only your PowerBook . . . with luck you'll find a parish listed on the Orthodox Church in America Site.
---
f i b r e
My passions are knitting and spinning. I love the feel of the silky, jewel-bright yarn gliding through my fingers . . . watching the intricately designed sweater take shape before my eye . . . the soothing hum of the spinning wheel almost magically turning wool into yarn.
---
b i l l e t
I love receiving letters . . . I believe strongly in the power of words to convey diverse thoughts. Criticisms . . . stanzas . . . introductions . . . offers . . . all are welcome. Click on my signature below.

---

© copyright 1996 - 2001 by Lola J. Lee
Jelane's Free Web Graphics